Mesa WS-905 Steam Shower Tub Combo
Regular price

$3,490.00 USD

Regular price

$5,235.00 USD

Sale price

$3,490.00 USD

Unit price

per

Free Shipping to US & Canada
Ship from Virginia
Product Details

**Includes A Flexible Drain Hose. This means putting your drain anywhere you want!! Read more here**
**Right or left wall configuration**

60"L x 33"W x 85"H
(Add 2" for ventilation exhaust pipe)
Need a specific size shower? View our different dimensions here.
220V ETL Certified
3KW High Output Steam Engine
Electrical requirements

(1) 220v with a 20amp dual pole breaker GFCI Breaker for the steam shower.
Electrical requirements

(1) 220v with a 20amp dual pole breaker GFCI Breaker for the heat pump
The frame is aluminum and the tub is acrylic
Adjustable Temperature and Time Control.
Acupressure Massage
Advanced computerized LCD
Oversized Rainfall Shower Head
Adjustable Handheld Showerhead
Jetted Tub with 6 Massage Jets
Sliding Glass Doors
Storage Shelves
🎥 Foot Massager
Note: The steam shower unit shown in the video of the foot massager is a different model, however, the functionality and appearance will be the same or similar. Video intended for demonstration purposes.


LED Ceiling Light

Storage Shelves

Blue LED Lighting

Tempered Clear Glass
Ventilation Fan
Ozone Sterilization System
7 Year Warranty

All steam showers and tubs carry a (7) seven-year structural warranty against manufacturer defects and should be installed by a licensed plumber and electrician. The structural warranty protects the structure of the steam shower from peeling, fading, delaminating, or cracking. Structural components include acrylic panels, shower pan, ceiling, and glass panels. All steam shower parts carry a (1) one-year guarantee against defects.
~ Mesa Steam Showers carries most replacement parts in stock and will arrange for a spare part to be delivered to you if necessary.
Electrical Requirements

"What type of Electrical Connection and Breaker will I need?" • (1) 220v with a 20amp dual pole breaker GFCI Breaker for the steam shower. • (1) 220v with a 20amp dual pole breaker GFCI Breaker for the heat pump.
View full details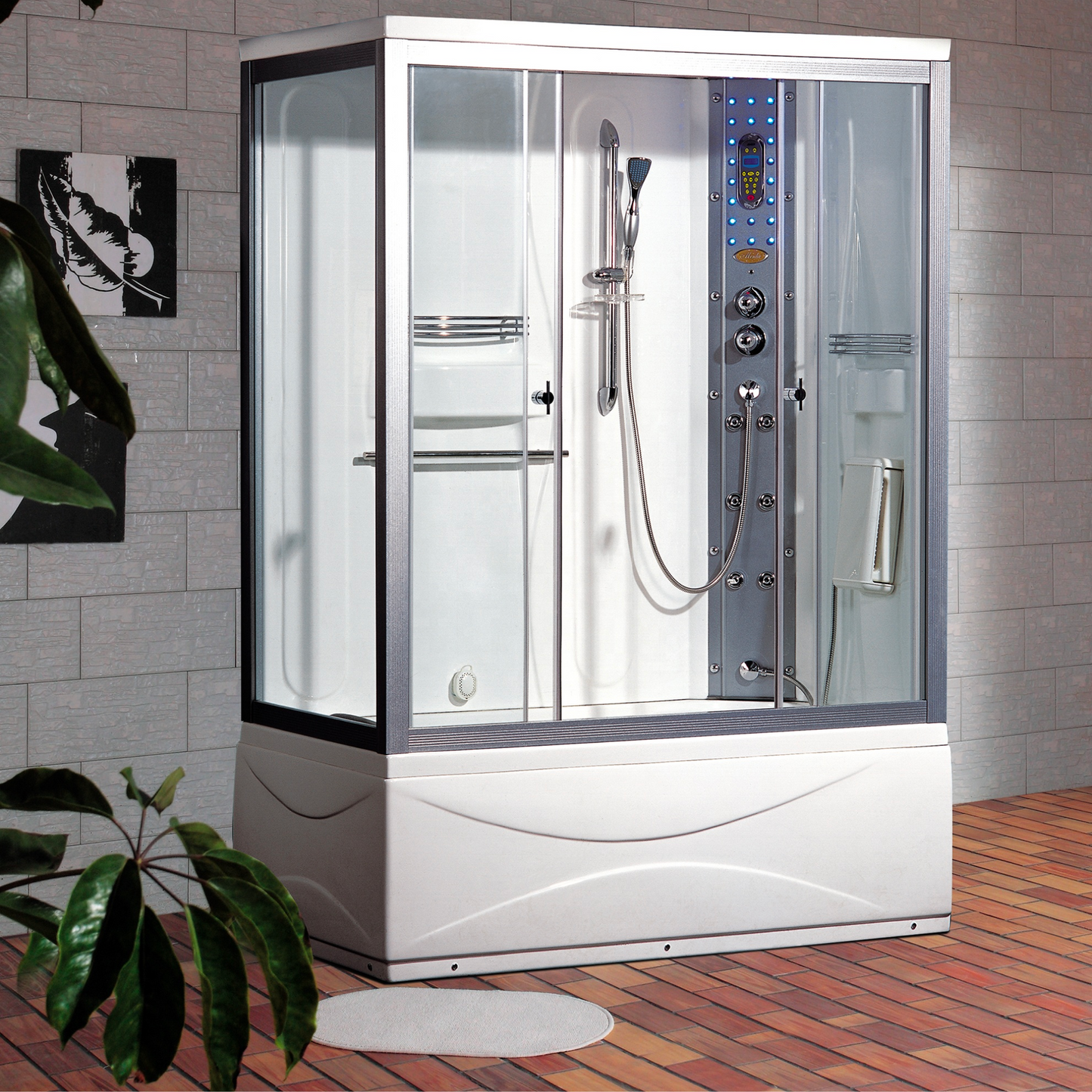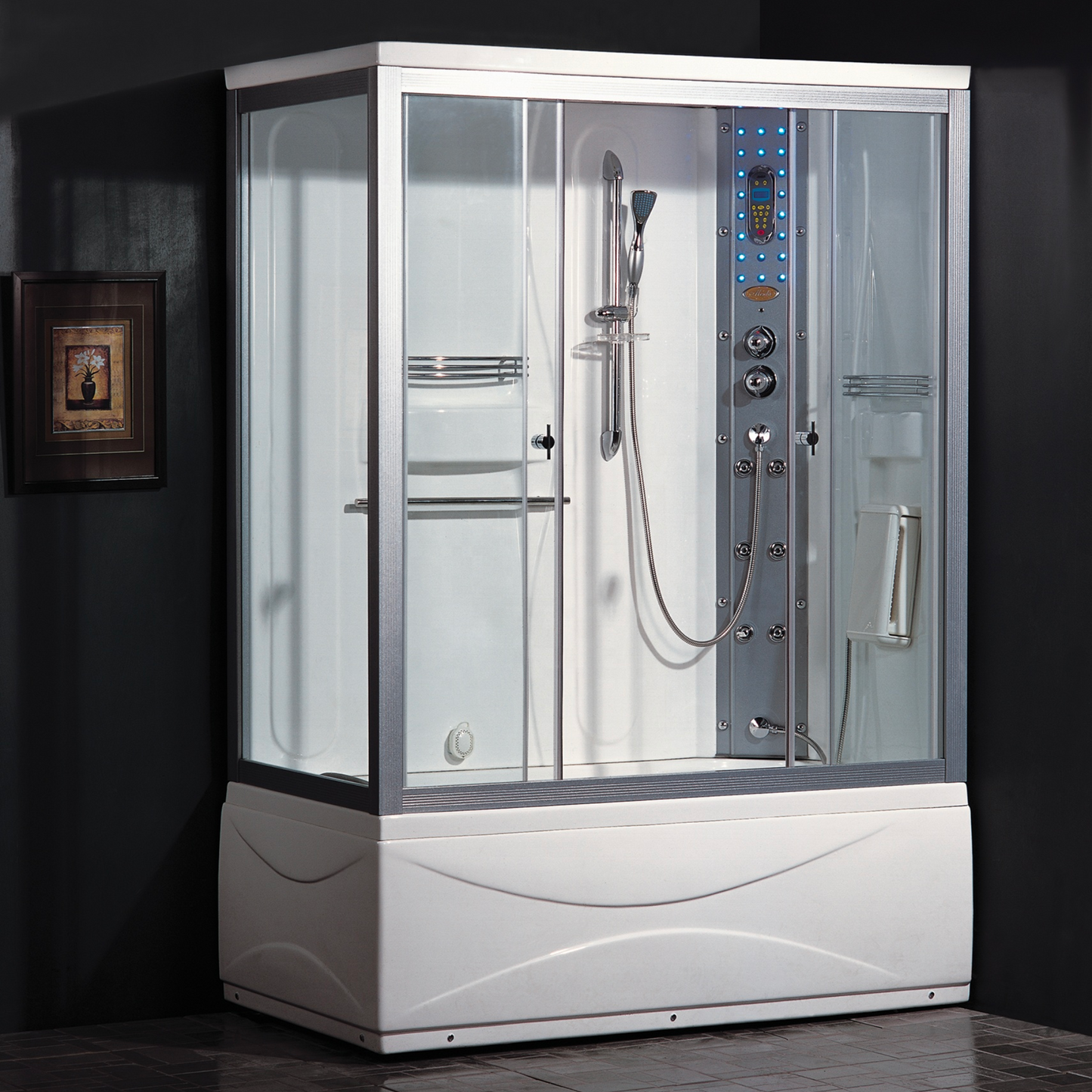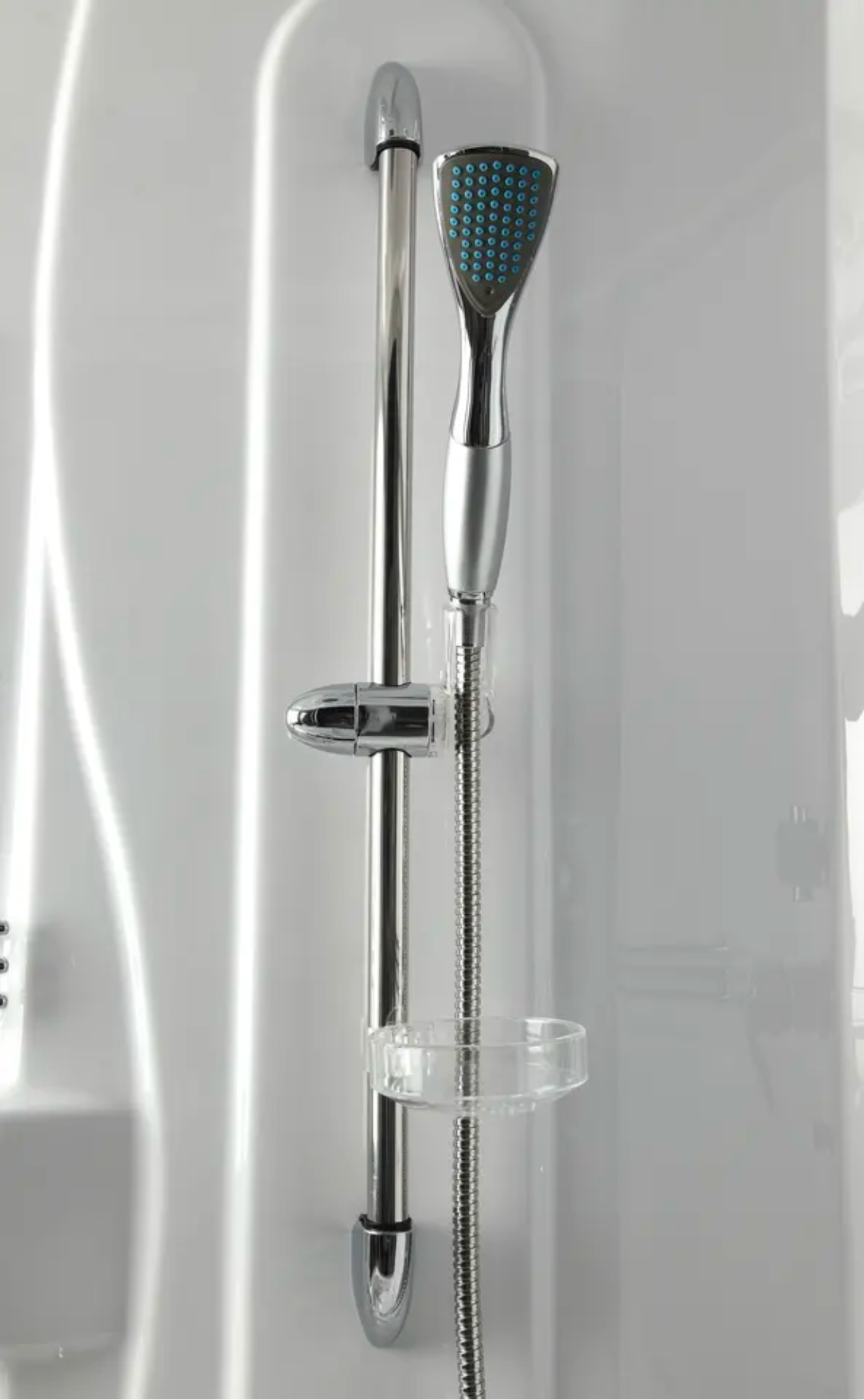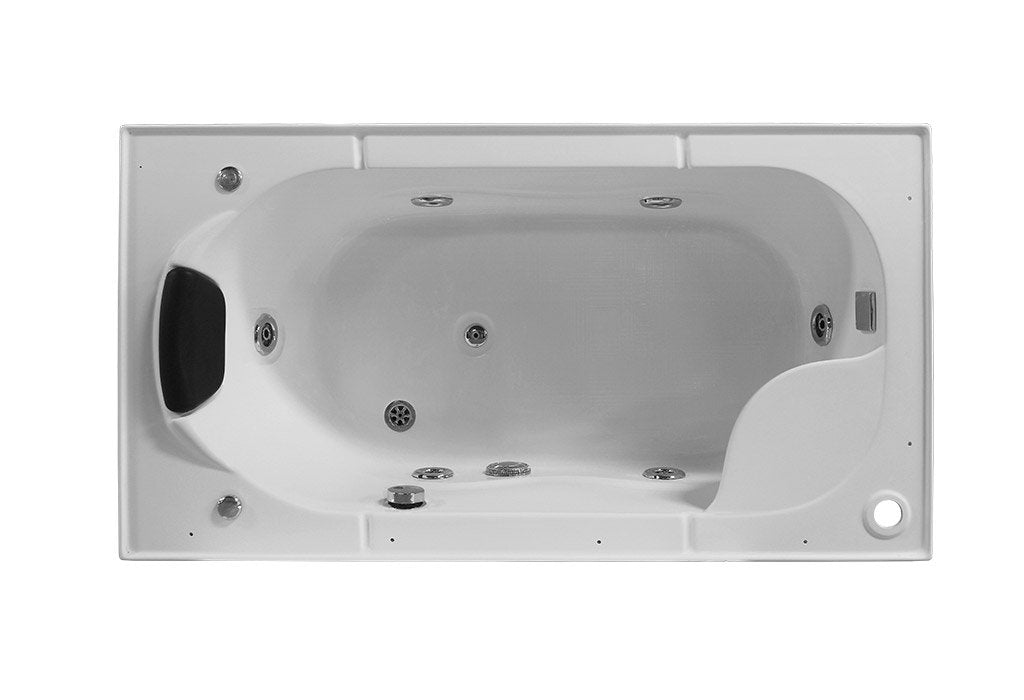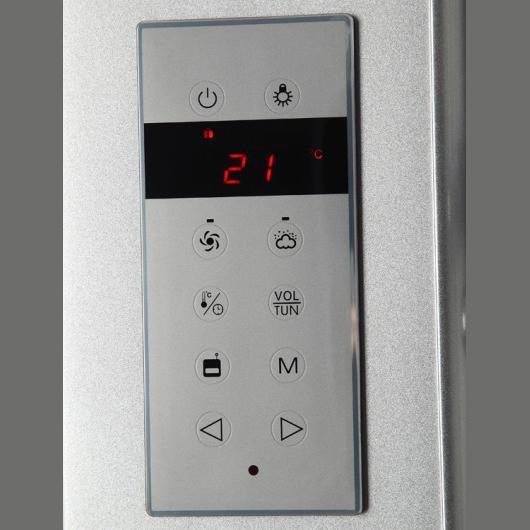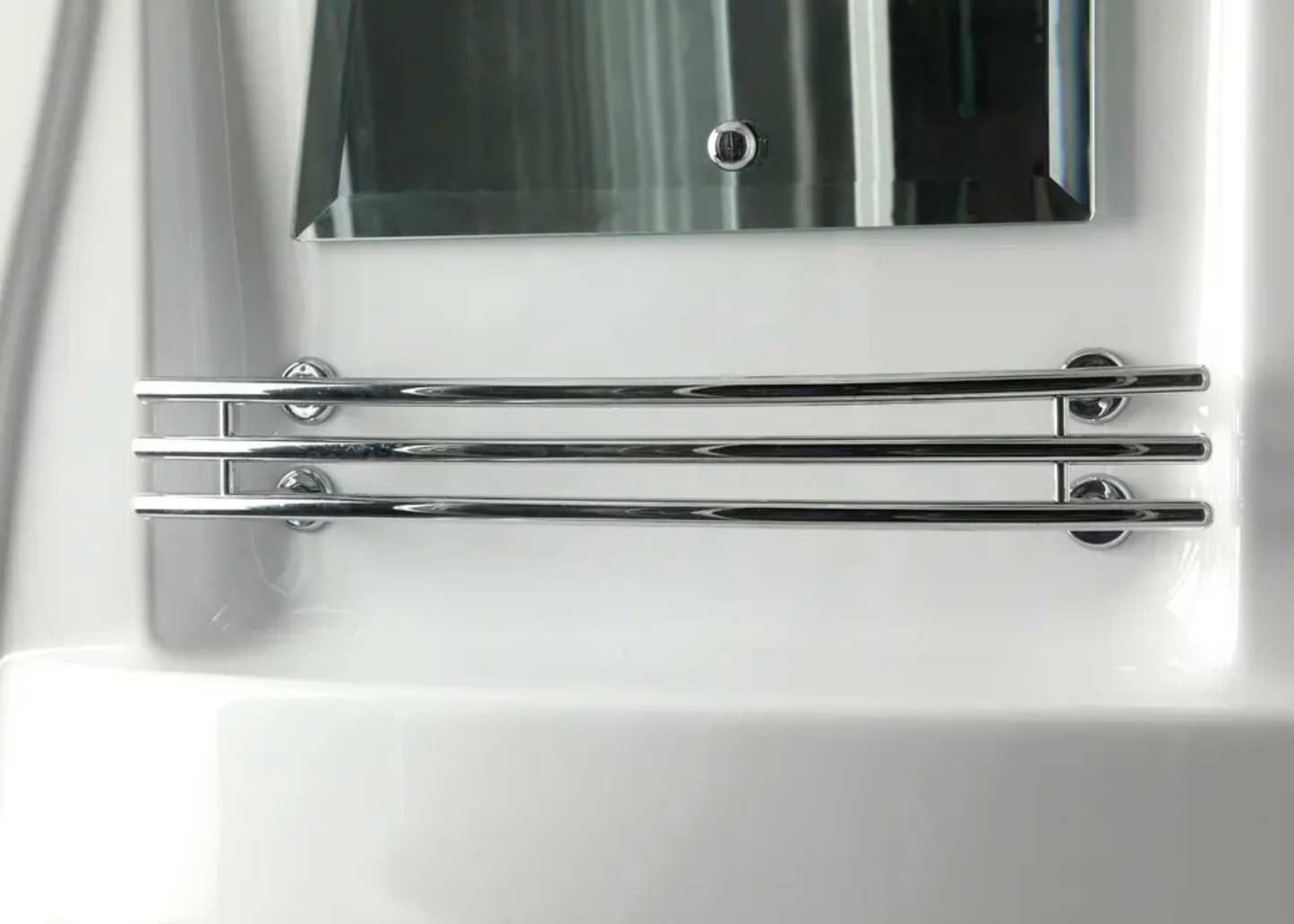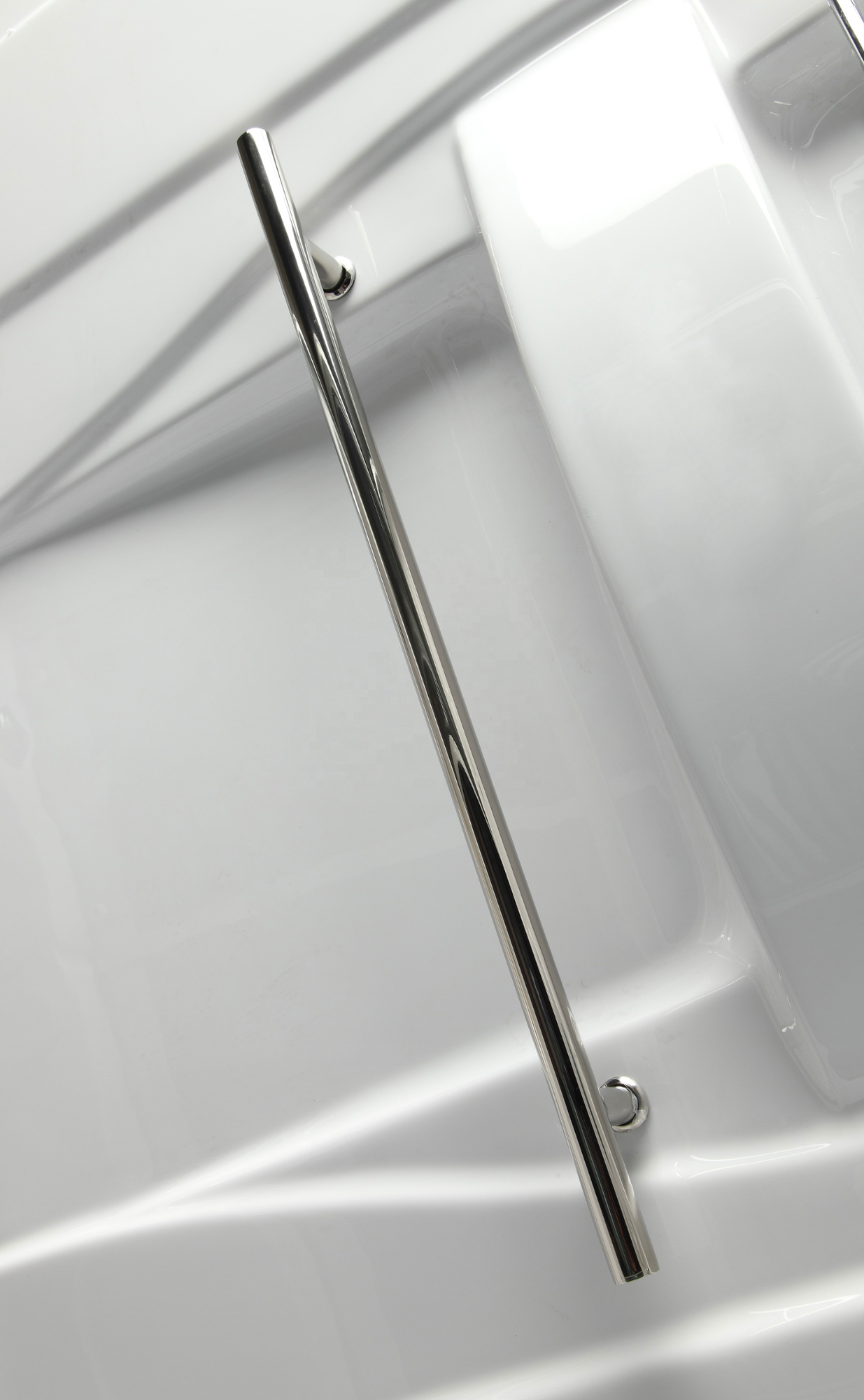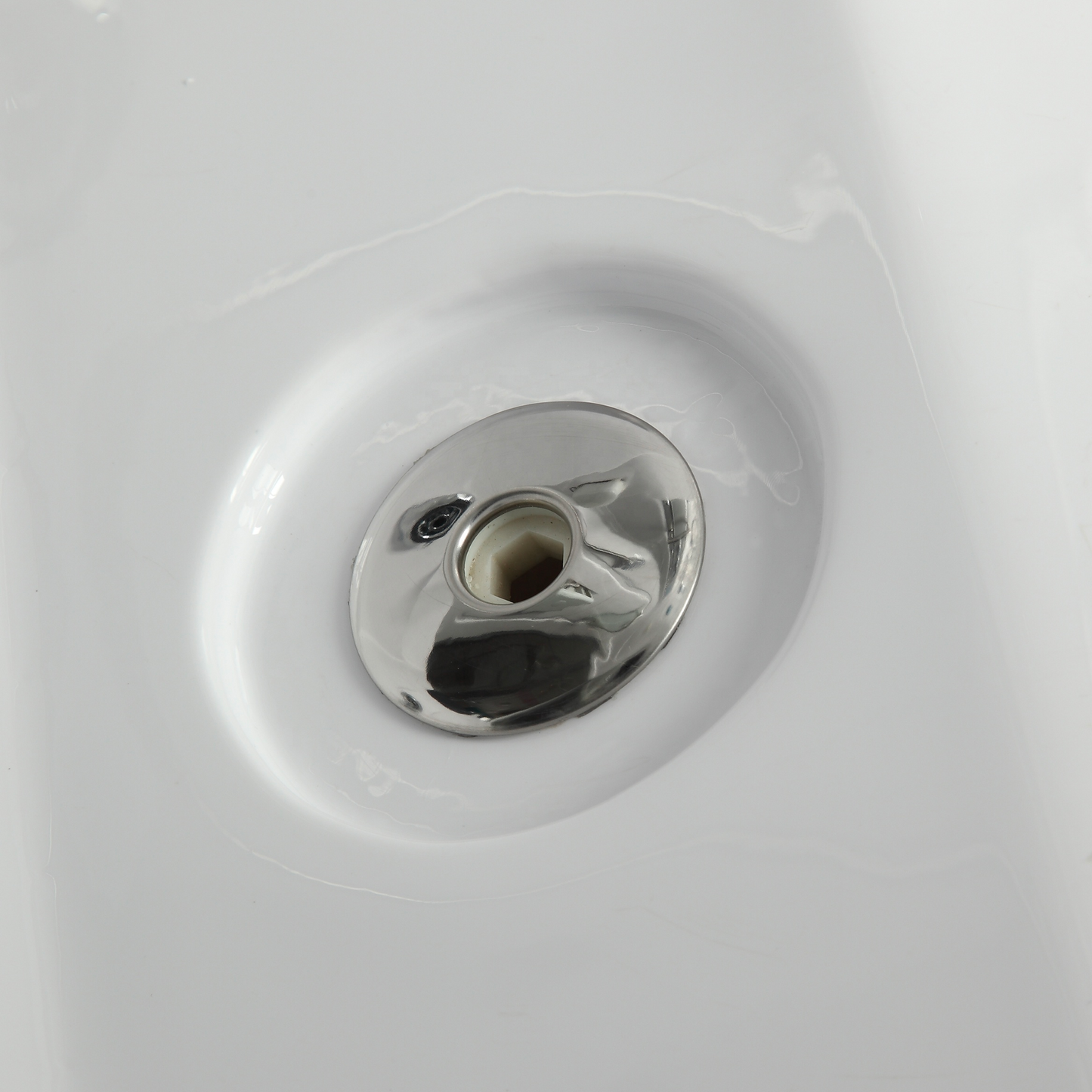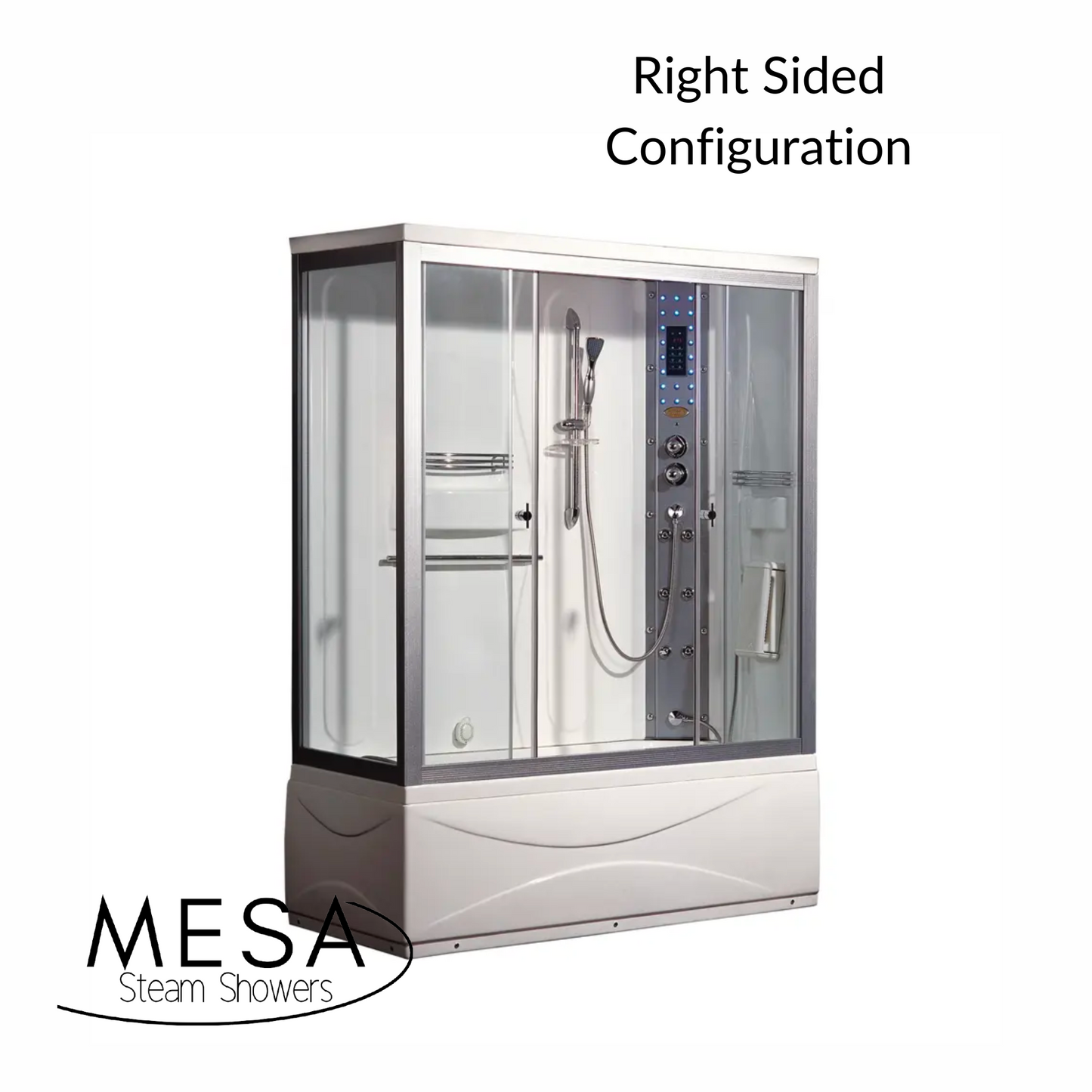 WS-905 Manuals & Installation Guides
⭐️ Customer Reviews ⭐️
View 14 Customer Reviews

807A

The product was suppose to ship three days after the order was complete which would have worked out great since I was scheduled for surgery and would have been able to maneuver the off load much better but did not receive the order until after my surgery which left me unable to unpack everything to check for any damage. Now since I am unable to do anything the product still sits in its crate. We ordered this item about 6 weeks before my surgery date. Otherwise very nice people that do their best to keep you informed.

Steam shower

High quality and great customer support. Purchased the Mesa 905 steam shower for a bathroom remodel. Assembling took about 6 hours and installation a half a day with my contractor.

Haven't installed yet, but shipping was impressive!

Shower was shipped in wooden crates...made it here 3 days after ordering. Was weary of the website being legit...def. received shower and quickly.... along with a follow up from a company rep to make sure all was good and see if I had any questions. Shop with confidence

Shower is great horrible directions

The shower/tub combo is great but the directions is absolutely horrible. 6 steps for setting up this whole tub, doesn't tell you what screws go where nothing for the wiring. No help at all. But shower looks great. Fast shipping as well

Jim Elkins

I received it and put it together in less than a day. Wasn't too bad. I like that the base has level adjustments on it. The headrest cushion doesn't fit the indentation it is intended for. The outline is correct, but the center spacing is off 1/2" between the suction cups. The manufacturer was awesome to talk to and they're suppose to be sending me a new cushion. Haven't hooked it up yet. Waiting for the plumber to install the drain and water lines to it. It's in an old farmhouse that I'm restoring and all new plumbing is next on the list. Can't wait to get it going, I have had two previous steam rooms in previous homes, but it's been a while and I really miss having one. Not sure about a jet that you almost sit on, or even if it is a jet. If so, it seems like it would've very uncomfortable. I would like to give another review after Christmas, after the plumber comes.

Great steam shower combo

Ordered the Mesa 905 combo steam shower. It was delivered in about 5-6 business days. It came in 3-4 pieces and delivered by FedEx. Installation was easy and if we had any questions FindYourBath provides a dedicated phone number for technical installation questions. We are very happy with our purchase!!
FAQs
Locations & Showrooms

 

Our website and all of Mesa® products are sold online only.

 

SHOWROOM

We frequently get asked if we have a showroom or locations to view Mesa products in person. We understand there's a balance between having quality products and being able to offer our products at a fair price. Rather than having a showroom, we've removed this cost so we can pass off the savings to our customers. This allows us to offer competitive pricing while still providing you with a quality product. Please note that even big box stores that sell Mesa products will not have units for display.

DEDICATED INSTALLATION SUPPORT

Your order includes a dedicated installation support team. After purchase, you'll be provided with a phone number that you can call and speak with a real human if your having a hard time or have general installation questions. You can call our installation support team during standard business days and they will be available from 8am to 5pm EST, Monday-Friday.

Please note installation support team is only available and will only provided once your order has shipped. If you have installation questions that need answering prior to purchase, please contact support@MesaSteamShowers.com

100% SATISFACTION GUARANTEE

We get it - viewing something from your computer is a bit different than touching and seeing it with your own eyes. We want to make sure you making the right decision and you're getting the best model for your own requirements or preferences. Please reach out to us with any questions and we'll do everything we can so your confident in your decision. We've made over +15,000 customers happy and we're confident you'll be the same.

WE OFFER THE FOLLOWING 100% SATISFACTION GUARANTEE



100% refund on the product purchase price less the shipping (customer is responsible for the actual shipping cost to and from both destinations for uninstalled units).
Offer valid for 30 days after delivery.
You pay the delivery and return shipping costs (we will schedule a pick up at your request).
Installation & Certification

It is the customers' responsibility to confirm the product will comply with their state, county or city codes. If you will be receiving an inspection by a county or city inspector, please ask them what they require.

The unit must be installed by a licensed plumber and electrician, or it will void the warranty of the unit from the manufacturer. The purchaser of the steam shower accepts full responsibility and liability for its proper use, operation, and installation. This unit is not to be used for commercial purposes.
Can it be used as a regular shower?

Yes, the WS-905 can be used like a standard shower. You can turn the steam on or off using the control panel.
Does the unit come in one piece or in panels?

All units come in panels. The great thing about our Stand Alone Steam Showers is that they are pre-assembled with pre-drilled holes. You can move any of the units through a standard 32" doorway for easy access into remodeled homes, basements, and other unique situations.
Can I fit the parts through a standard doorway?

Yes, all units can fit through a standard 32" doorway. Even units with a whirlpool tub will fit through any space larger than 26".
What type of Electrical Connection and Breaker will I need?

"What type of Electrical Connection and Breaker will I need?"
• (1) 220v with a 20amp dual pole breaker GFCI Breaker for the steam shower.
• (1) 220v with a 20amp dual pole breaker GFCI Breaker for the heat pump.
What does the inline heat pump do?

The inline Heat Pump is attached to the water pump, and the heat pump will maintain the water temperature in the tub portion of the unit.
How many HOT/COLD Connections are required?

Regardless of the number of shower heads, all units have one HOT/COLD connection.
Where is the HOT/COLD Connection located?

The connection is located behind the shower hot/cold controls which differ per unit. Normally the hot/cold is about 30" from the floor on the back of the unit. Flex hoses are included for easy hookups no matter where your current hot/cold is located. Refer to the listing page of each steam shower for the exact location which can be seen in the diagrams towards the bottom of the page.
Water pressure & flow rates

All our steam showers are recommended to be at 2.1 GPM
Where is the steam generator located?

The steam generator is located underneath the tub and on certain units, it is placed on the back of the unit. All generators are mounted to the frame or screwed to the back of the unit so that they do not take up a room beyond the dimensions of the shower. All of the steam showers will sit flush against the wall.
Do I need an access panel?

The steam showers are designed to be free-standing units so that in case of an issue behind the unit, you can easily slide the unit away from the wall for access. The plumbing and the electrical connections are flexible so that you can easily make this happen. If at all possible, an access panel is a terrific option in case of any future issues.
I would like to place it on the second floor, will there be a weight problem?

The unit is about 500 lbs.+water and your weight, and that is definitely a case-by-case type question. Please consult your contractor based on the weights we have provided.
Delivery To Canada 🇨🇦

ARE YOUR PRICES IN USD OR CAD?

All prices are listed in USD and your payment will be processed in USD. Currency rate is determined by your bank.

WHERE ARE YOUR PRODUCTS LOCATED?
• All our products are located in the United States & ship directly from our warehouse based in Virginia.

WHAT'S THE COST WHEN SHIPPING TO CANADA?
• Free. We offer free shipping to the US & Canada. There is no additional charge for shipping at checkout.

ARE THERE ANY ADDITIONAL COSTS?
• Anytime an item is imported from the US to Canada, the items pass through customs. The Canadian government charges an import fee between 25% to 30% based on your purchase price & your delivery province. When it is time to make the payment for the import fee, the border officials will coordinate directly with you. This means your payments is made directly to the Canadian-government border officials. 

I DON'T KNOW ANYTHING ABOUT BRINGING ITEMS INTO CANADA. IT SEEMS COMPLICATED...
• Don't worry, we got your back! We have a dedicated customs agent with a 100% import success rate. We'll take care of everything so your item is delivered to your home without the complicated mumbo-jumbo.

CAN I PAY USING MY CANADIAN BANKING CARD?
• We accept all major payment providers like Visa, MasterCard, American Express, PayPal & more.

HOW LONG DOES IT TAKE TO ARRIVE AT MY HOME?
• On average, once your order has shipped, it'll arrive at your address in 4-10 days.

ONCE SHIPPED, HOW WILL I KNOW THE PROGRESS OF MY ORDER?
• We'll be providing you with a tracking number that automatically updates you via email or text message. You can always ask our customer support regarding your order or delivery status.

MY QUESTION WASN'T COVERED...
• Get in touch with us by visiting our contact us page.

 
100% Satisfaction Guarantee!
Your Satisfaction is Our Goal. We Go to Great Lengths to Ensure You Get the Steam Shower Tub Combo That's Just Right for You. We Understand Some Customers Have Hesitations About the Remote Nature of Online Shopping, that's why We Do Everything We Can to Give You only the Best Products We Think You'll Truly Enjoy.
100% refund on the product purchase price less the shipping (customer is responsible for the actual shipping cost to and from both destinations for uninstalled units).
Offer valid for 30 days after delivery.
You pay the delivery and return shipping costs (we will schedule a pick up at your request).
⭐️ ⭐️ ⭐️ ⭐️ ⭐️

"Extremely love the 702a - was a amazing purchase. Our bathroom looks so beautiful, thank you, really love you guys."

~ Robert Y.
Chicago, Illinois 🇺🇸

⭐️ ⭐️ ⭐️ ⭐️ ⭐️

"I have had my steam shower for 6 months now and still love it. Everything works and looks beautiful."
~ Karen M.
Raleigh, North Carolina 🇺🇸

⭐️ ⭐️ ⭐️ ⭐️ ⭐️

"I am vey happy with the new steam shower. The overhead shower with the handheld option is a nice bonus. Overall a quality product that works as expected."

~ Ernest T

Saint Paul, Minnesota 🇺🇸
⭐️ ⭐️ ⭐️ ⭐️ ⭐️

"My 608A steam shower tub combo from Mesa is the bomb. Elegant and beautiful."

~ R.W.W.
Albany, New York 🇺🇸

⭐️ ⭐️ ⭐️ ⭐️ ⭐️

"We are loving our steam shower."

~ Lana L.

Toledo, Ohio 🇺🇸

⭐️ ⭐️ ⭐️ ⭐️ ⭐️

"I love this tub. I think it is a great value for the money. Also, this tub has a very beautiful and contemporary look.

~ Alisa F.

Sacramento, California 🇺🇸
Similar to WS-905
Regular price
$3,690.00 USD
Regular price
$5,535.00 USD
Sale price
$3,690.00 USD
Unit price
per